Join A Call to Stand from May 1st-28th
Join thousands of women from around the globe in A Call to Stand . . .
"A Call to Stand" is a Feminine Wisdom Circle and Fundraising Teleseries designed to support you in answering YOUR call to stand. It brings together over 16 of the wisest women mentors and social change leaders with change-makers like you from around the world. Over 28 days, these wisdom mentors will share their stories, their challenges and their wisdom and help you to: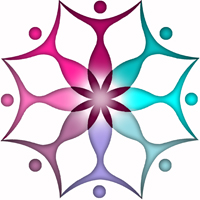 Connect with your own calling, gain insight into your unique purpose, and contribute to the transformation you care most about in the world. Own your inherent value and capacity for contribution without having to become someone you're not. Access your own authentic power and feminine wisdom, and use them to move beyond the fear and resistance that hold you back. Take a stand for the change you're called to create and take inspired action (without sacrificing your well-being!)
How could YOU transform the world if you fully embraced your feminine wisdom?
When you register free, you'll be able to access these live conversations by phone or webcast, ask questions and listen to the replays online for 48 hours after each call. You'll also have access to our private facebook community to engage with other women who, like you, are stepping up to share their unique gifts and take their stand.
For more information, or to register, go to