As Merlian News is one of the sponsors for the Message Company's Ninth International Conference on Science and Consciousness 2007, I thought it would be appropriate to attend this year's conference.
Their aim "is to create an environment where we can explore and experience the space between the ordinary world and that unseen realm which science is continuously discovering and quantifying."
So what better place to hold a conference than in Sante Fe, New Mexico which is located in a high mountain valley at an altitude of about 7000 feet. The town itself is beautiful with pueblo style buildings. We found the people to be extremely friendly and courteous. We stayed where the conference was being held at the La Fonda hotel which is at the end of the historic Sante Fe Trail. It is one of the oldest hotels in the country.
The hotel was particularly inviting and beautiful to look at with its pueblo style architecture with thick wooden beamed ceilings and wood burning adobe fireplaces. Everything was well laid out and very spacious, a perfect place to hold the conference.
My husband I attended as many workshops and lectures as possible and we were very pleased with the high standard of information that was presented!
I was familiar with most of the lecturers but glad to have the opportunity to be there in person and experience their expertise firsthand. We learned a lot about a myriad of topics from renowned teachers.
There were many inspirational speakers, some I had personally interviewed for Merlian Podcasts: Dr. Dean Radin, Lynne McTaggart of the Intention Experiment, Dr. John Diamond. In addition Dr. Larry Dossy and Richard Moss MD were both superb lecturers.
We also got to hear Dr. Norm Shealy telling us how to live to 140 years of age. He was a dynamic speaker with a great sense of humor and he really educated us with regards to the 'aging process.' We were fortunate to have a short conversation with him afterwards and he exuded immense warmth and a strong vibrant life force.
James O'Dea the Head of Noetic Sciences gave the keynote speech, "You Were Born For The Challenge Of This Epoch." It was stimulating to listen to his enthusiasm and quiet words of wisdom about some of the issues the world currently faces.
We found Edward Group, DC, ND, Founder of the, Global Healing Center, an exciting speaker with much information to impart on the "overwhelming impact your thoughts, perceptions and beliefs have on the tens of trillions of cells in your body."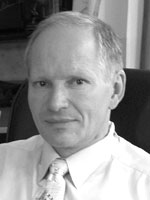 Konstantin Korotkov, PhD. Was a mine of information on the human energy field from a scientific point of view
The well known physicist Russel Targ, gave his talk on Remote Viewing and Transformation of Consciousness and discussed how to experience our own true nature as non local awareness.
There were other gifted speakers like Dr. Judith Orloff, Eric Pearl, and John DeMartini DC. There were so many inspiring practitioners I haven't room to mention them all. It was an educational and spiritual learning experience. Well worth the trip.
The Message Company was very well organized with their own well stocked bookstore on site. Book signings were held throughout the day and small discussion groups popped up everywhere.
By early evening they had available good quality DVD's and CD's of the days speakers enabling us to purchase any missed lectures.
We spent five days at the actual conference and added two extra days to visit friends and do a little sight seeing, including a trip to Taos. They call New Mexico the "Land Of Enchantment 'and indeed it is.
To learn more about the speakers and The Message Company for future events go to www.bizspirit.com Phone: 505-474-0998
>