A global learning community dedicated to catalyzing personal and professional transformation within the context of granting academic degrees.
"Wisdom University is committed to personal and professional renewal. Our highly differentiated pedagogy, learning methods and curriculum focus on nurturing the whole person, fostering and catalyzing personal and professional transformation. Because the whole person is nurtured, the integration of discernment and compassion is enhanced.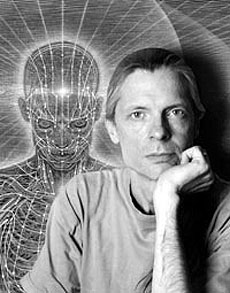 The average student enrolled at Wisdom University is a professional, with an established career and one or more advanced degrees. They have come to the conclusion that they need deeper spiritual challenges in order to maintain momentum and meaning in their lives. Our students soon discover that they can continue to grow spiritually and professionally at Wisdom University, thus combining spiritual nourishment with enhanced professional qualifications.
At the heart of Wisdom University is the pursuit of wisdom. If you think about how you know what you know, two epistemologies likely come to mind. One is based on revealed truth, the basis of the Abrahamic religions. Whether Moses receiving Torah, or Christ crucified and resurrected, or Mohammed reciting the Koran, truth in western religious terms is something that comes from God and is to be believed and obeyed.
The other way of knowing is the scientific method, based on the aggregation of data, testing hypotheses, and developing increasingly accurate theories. Science is the path of rationality and intellectual logic that seeks the certainties of verifiable knowledge.
The ancient Greeks offered a third way of knowing. Socrates honored divine revelation and scientific investigation, but he believed that the greatest commitment around which to orient one's life is the exploration of ultimate questions. For the Socratic quest, the most profound way of discerning ultimate verities is through truth pursued not truth revealed or knowledge aggregated.
Religions seek answers and are thus based on dogmatic belief. Science seeks knowledge and is thus based on certifiable facts. The pursuit of wisdom is to live in the questions and thus to be open to personal transformation.
This means that wisdom is really a way of life, rather than being an arid intellectual enterprise. The pursuit of wisdom leads to an ever-deepening alchemical metamorphosis of psyche, heart, mind, body and soul. Wisdom University is firmly rooted in this Socratic tradition. The notion of truth pursued is the cornerstone and foundation of everything we stand for, and lies at the heart of all our programs, courses and events.
Wisdom University explores both ancient wisdom traditions and the wisdom culture shaping our future today. In many schools, knowledge learned is abstract and disembodied without immediate relevance to the students and their lives. This is one reason that there is such a high drop out rate in high schools and universities. Students simply don't see a connection between what they are studying and what they are doing or want to do.
Not so at Wisdom University. For us, the ancient wisdom traditions are living traditions that inform decisions, affect behavior, and lead to personal transformation. Moreover, the university emphasizes the importance of how wisdom is alive and active today not only at the personal but also at the national and global level. Our focus is on how the pursuit of wisdom has transformed lives over the ages and how it is transforming life today. This dialectic between ancient and contemporary wisdom is the container within which all our programs are shaped.
In fact, the core courses for every degree program we offer are designed to illuminate wisdom past and wisdom present. These include Wisdom and Civilization, The Emerging Wisdom Culture, and Wisdom as a Way of Life. A number of our other courses also cover specific wisdom traditions, the great mystics, and wisdom teachers.
Wisdom University's multi-dimensional pedagogy, our commitment to the pursuit of wisdom as a way of life, and our focus on the whole person, act as a profoundly transformative catalyst for spiritual and personal development. As a result, students often refine their life goals, deepen their spiritual commitments, improve their professional and personal relationships, and gain clarity about more effective ways to be of service to their community.
Wisdom University is a global learning community providing unique opportunities to deepen your spiritual and personal development while obtaining academic degrees. – Read some of our Frequently Asked Questions.
Click here to see the faculty list.
Click here For the Fall 2012 calendar
For more information, please visit www.wisdomuniversity.org