Maya Nash is one of the Hudson Valley's best known psychics.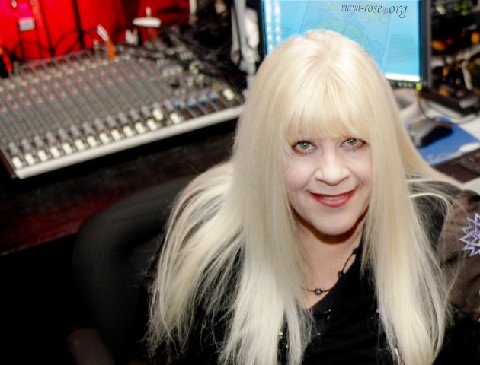 For the past four years she has been a frequent guest on the Steve and Sophia Show on WRCR am 1300 Radio Rockland. Maya has done radio around the tri-state area where she does live psychic readings on air for the listeners. Maya has also been a guest on local cable TV and has a large cliental in the tri-state area.
Maya now hosts her own radio talk show on WRCR AM 1300. Friday's from 5- 6 PM. The Maya Nash Show is an on air magazine style show, bringing listeners interesting guests and topics that will enlighten, empower, educate and entertain.
Maya is the author of a book The Magic Within, a handbook to awaken the spirit by drawing upon the elements of nature. Her second book A Modern Day Book of Simples was released Spring 2004. If you love the romance and magic of a Victorian garden, then you will love this book/ journal filled with herbal lore and legend, gardening tips , recipes and crafts and a section of floromancy- the language of flowers and herbs. She is also the author of Fairy-Play. Maya's most recent book is entitled, Tea-Ology: A Guide To All Things Tea.
Maya has appeared at Madison Square Garden, the New York Renaissance Faire, as well as many corporate events. She has done lectures for civic and community groups and always draws a large crowd at the presentations she gives at local libraries. Check her web site for upcoming appearances.
Maya can be found at Mind Over Matter: 85 So. Broadway Nyack NY on Friday, Saturdays and Sundays where she does psychic readings.
You can book Maya for either psychic readings, discussions on her book, or on other topics mentioned in this article.
To book Maya, please:
Call- 845.300.1967,
Email- LadyMy09@aol.com
Website- mayanash.com
Book early for the Holiday seasons. (October- December)