-A letter from Dr. Norm Shealy-
Dear Friends:
This is an unusual week with some health news that is just too good to wait for next week. I am very pleased and delighted to share with you a unique and free intensive teleseminar series that I am participating in that you won't want to miss! Joining me will be an amazing line up of speakers who will each be focused on helping you manage your life, and to assist you in finding the gifts within the changes that we are all experiencing on this planet right now.
The series is produced by renowned host of The Aware Show, Lisa Garr, who has been on Public Radio KPFK (90.7 FM) for over a decade. In that time Lisa has interviewed the most established leaders in the human potential movement. She is now bringing her connections, insights and remarkable interviewing skills to a new interactive forum where you can question and converse with the best of the best.
Lisa will be interviewing me and other leaders about "Balancing Life." We will be discussing what is on so many people's minds right now; how to balance life in these changing times. Together we will discuss new methods to cope and use the life experiences that are showing up to create the life that you want. In fact, all these speakers will be sharing their information so you can learn and be able to immediately apply new techniques to manage your life to its fullest potential. Here is a sampling of the amazing leaders who will be a part of this series… Wayne Dyer Wayne is an internationally renowned bestselling author and speaker with over 30 books, many audio programs, and videos. Wayne has also delivered his inspiring message on thousands of television and radio shows. Mark Victor Hansen & Robert Allen Mark & Robert are authors, motivational speakers and highly successful entrepreneurs who have dedicated themselves to helping people in all walks of life to reshape their personal vision of what's possible for themselves. Mark Victor Hansen is the co-creator of The Chicken Soup for the Soul series and has co-authored the book One Minute Millionaire with Robert Allen, best-selling author of Nothing Down and Multiple Streams of Income. Dr. John Gray John is the bestselling relationship author of all time. He is the author of 16 bestselling books including Men Are from Mars, Women Are from Venus. His latest book, Why Mars & Venus Collide, which recently reached the Amazon top one hundred, reveals how men and women can improve relationships by understanding how they cope differently with stress. Olivia Newton-John & John Easterling Olivia is an acclaimed singer and actress, a four-time Grammy award winner with five No. 1 and ten other Top Ten Hot 100 singles and two No. 1 Billboard 200 albums. She is appearing together with her husband "Amazon John" of the Amazon Herb Company to talk about managing your health Dr. Daniel Amen A physician, child and adult psychiatrist, brain imaging specialist, bestselling author, and the CEO and medical director of Amen Clinics. He and his clinics are dedicated to improving lives through education, the latest advances in neuroimaging, and individualized treatment plans. Dr. Bruce Lipton Internationally recognized authority in indentifying and coalescing science and spirit and New York Times bestselling author of The Biology of Belief.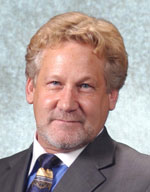 Dannion Brinkley Dannion Brinkley is a bestselling author and lecturer and is a leading authority in the grief and bereavement process. He is the founder of Compassion in Action, a group of hospice volunteers who serve dying veterans. He has had three near-death experiences which have focused him on leading a spiritual life and being in service to humanity. Gregg Braden Gregg is a New York Times bestselling author of Fractal Time, The Divine Matrix and Spontaneous Healing of Belief. He is a purveyor of the heart and renowned pioneer in bridging science and spirituality. I know you will enjoy hanging out with this group, and there are 18 total speakers in all! To take advantage of this invitation to interact with these spiritual leaders, simply do the following: Step #1… Go register for your no-cost teleseminar seat here: http://theawareshow.com/ Step #2… Keep an eye out for Lisa's email with the details for listening in on the calls. Step #3… Make sure you go to the download site mentioned in your confirmation email after you register. Enroll for this FREE 12-Week Teleseminar Intensive AND get your #1 question answered by experts (and FREE bonus gifts) Step #4… Watch for the opportunity to potentially own your personal copy of this amazing intensive teleseminar series on CD! I'm sure you're going to enjoy this interactive life-changing opportunity. FREE 12-Week Teleseminar Intensive…Tools To Reclaim Your Power
Every Wednesday & Thursday 6:00 PM Eastern (5:00 PM Central, 3:00 PM Pacific)
Yours for Balanced Health, Norm Shealy
Life Beyond 100–Secrets Of The Fountain Of Youth by Dr. Norman Shealy
The Science of Medical Intuition with Dr. Norman Shealy and Caroline Myss