A Vision of Goddess Lakshmi
Over a decade ago, during a challenging time in her life, author Rev. Laurie Sue Brockway had a vision of beautiful Indian woman. She writes, "She wore a green sari and had four arms, and a distinct Indian accent, but I did not know who she was at the time." Rev. Laurie Sue was given a clear message by this divine being who she would eventually come to know and embrace as the Goddess Lakshmi. Acting on Goddess Lakshmi's message, she spent years researching everything there is to know about this popular goddess. It changed her life in extraordinary ways and set her on a path of love, success and happiness. Now she shares the secret of attaining Lakshmi's blessings.
Lakshmi is the Hindu Goddess of Fortune Born of Indian heritage and worshipped by Hindu people in all corners of the globe, Lakshmi is also worshipped world-wide by adoring devotees and fans who take an interfaith or Goddess-based approach to religion and spirituality. Lakshmi is a Universal Goddess who can be called upon by anyone of any faith who chooses a spiritual focus for bringing more good fortune into their lives. In this powerful eBook, Just Ask Lakshmi, Rev. Laurie Sue recounts her personal and shares dozens of ways that you can get to know the Goddess of Fortune, too. You will discover: The mythology and meaning of Lakshmi How to invite her grace into your life. Rituals and devotions to attract Lakshmi's attention Prayers and blessings to win her favor Insights into traditional Hindu worship Ideas for inviting good fortune into your life Focusing on the Goddess of Fortune will help you focus on bringing prosperity, success and opportunity into your life while you reduce fear, stress and panic. Chapter Topics include: Lakshmi ~ How She Became My Guiding Goddess Who Is Lakshmi? Get to Know the Goddess of Fortune Lakshmi Lore: Finding Lakshmi on a Rainy Day How to Attract Lakshmi's Attention Just ask Lakshmi to help realize your dreams Build it and She will come Home offerings to the Goddess Lakshmi's Auspicious Symbols Salutations to MahaLakshmi (hymns, prayers,) The Goddess of Fortune Helps You Count Your Blessings Special Bonus Ebook : Transform Negativity by Embracing Lakshmi's Dark Twin, Alakshmi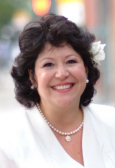 Lakshmi has a sister named Alakshmi. Alakshmi is the complete opposite of her beautiful sibling. She is considered a Goddess of Bad Fortune. It is generally believed that where there is trouble, poverty, misery, and calamity, there's Alakshmi. Before you can fully appreciate the Goddess Lakshmi, you must first reckon with her sibling, Alakshmi. Then, it will be time to begin the process of saying good-bye and releasing Alakshmi from your life. But banishing Alakshmi is not a job for the weak-hearted. This ebook guides you to courageously acknowledge your own dark sides, open yourself to their lessons, and discover ways to embrace, heal, and release the darkness. It is suggested that you read and study this bonus ebook before reading Just Ask Lakshmi.
Topics include: Bringing Alakshmi Out of the Shadows–A Blessing in Disguise Seeing Alakshmi in a Different Light Worshipping Alakshmi Embracing Alakshmi Alakshmi Leads to Lakshmi Cleaning Up Your Life Rituals of Good Riddance to Alakshmi Stay Close to God, Goddess, All There Is Powerful Rituals and Devotions The rituals and devotions suggested and detailed in these two ebooks are powerful and intended to help you clear out negative patterns and spiritually magnetize and invite good fortune and beauty into your life. Special Launch Price! Order now! www.healingebooks.com/goddess_lakshmi.html Rev. Laurie Sue Brockway www.weddinggoddess.com www.lauriesuebrockway.com
Rituals for Love and Romance: Attract Your Soulmate with Self-Love and Ceremony by Rev. Laurie Sue Brockway
Rev. Laurie Sue Brockway by Dena Ventrudo
Your Personal Book of Love —A Road Map To Wedded Bliss Second Time Around By Rev. Laurie Sue Brockway
Can Marriage Extend Your Spiritual Journey and Keep You Healthy?