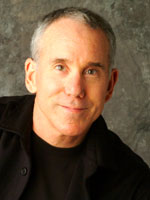 Dan Millman is a former world champion athlete, university coach, martial arts instructor, and college professor. After an intensive, twenty-year spiritual quest, Dan's teaching found its form as the Peaceful Warrior's Way, expressed fully in his books and lectures.
The feature film, "Peaceful Warrior," starring Nick Nolte, was adapted from Dan's first book, based upon incidents from his life.
Dan Millman will be discussing his book, Bridge Between Worlds, Published by New World Library. Formerly entitled Divine Interventions.
In this podcast, Merryn Jose talks with Dan Millman about:
His book, Bridge Between Worlds How he and co-author Doug Childers came to write the book Particular stories. The shift in topic from Peaceful Warrior to Bridge Between Worlds Kundalini awakening Out of Body experiences The Cokeville Miracle And much more!
To download and listen to this podcast, please click here
For more information, please visit www.danmillman. com or www.peacefulwarrior.com
Way Of The Peaceful Warrior: A Book That Changes Lives by Dan Millman
Wisdom Of The Peaceful Warrior Deck: Inspiration Cards by Dan Millman