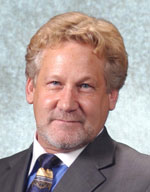 Dannion Brinkley is an international best selling author. He has recently written the third installment drawing from his personal voyage and near-death encounters entitled, The Secrets of the Light. Brinkley's previous works, Saved By The Light and At Peace In The Light, was a New York Times best seller. Dannion has survived insurmountable odds including two lightning strikes, open-heart surgery, brain surgery and a massive grand mal seizure.
In 2001, Dannion was nominated for the National Hospice and Palliative Care Association's prestigious Heart of Hospice Award. Dannion was also a contributor in the story compilation of Chicken Soup for the Veteran's Soul. His input was used to improve awareness of the honor of veteran service. Compassion in Action / The Twilight Brigade was featured in the December 2000 issue of The Oprah Magazine segment on Volunteerism.
In 2004, Dannion provided testimony, "Describing Death in America" to the National Cancer Advisory Board of the Institute of Medicine and presented comment to the White House Commission on Complementary and Alternative Medical Policy, on "Improving End of Life care with Complementary and Alternative Medicines" and "You Cannot Drug A Child to Safety: Ways of Reducing Stress in America."
In this podcast, Dannion Brinkley discusses with Merryn Jose: his near death experiences, life after death, life before life, how profoundly we affect others, our belief systems, the current shift in consciousness, 2012, his books, the Twilight Brigade, and more!
To download and listen to the podcast, click here. Please give it a moment to load.
For more information, please visit www.dannion.com
Dannion was a key note speaker and presenter at The Tenth International Conference on Science & Consciousness.
For more information on the Tenth International Conference on Science & Consciousness, please visit www.bizspirit.com, where you can also purchase the CD's & DVD's of the conferences' lectures!

>